The company, the world's biggest carmaker, also raised its North America sales forecast for the full year to March, because of the higher US demand.
But operating profit for the quarter fell by 5.3% , missing forecasts.
The car industry has been hurt by a global slowdown, particularly in China.
The firm said net income for the year to March was still likely to come in at 2.27tn yen.
"Our latest forecast remains unchanged from the previous forecast, having reflected both positive factors - such as progress in cost reduction and the weaker-than-expected yen so far," managing officer Tetsuya Otake said.
In the nine months to December, the firm said consolidated vehicle sales came in at 6,492,784 vehicles - a decrease of 246,374 compared with the same period last a year earlier.
It said sales in North America had increased by 33,032 vehicles to 2,140,655 because of strong demand from the US.
In Asia, however, vehicle sales fell by 112,478 vehicles to 1,016,235 over the nine months.
Headwinds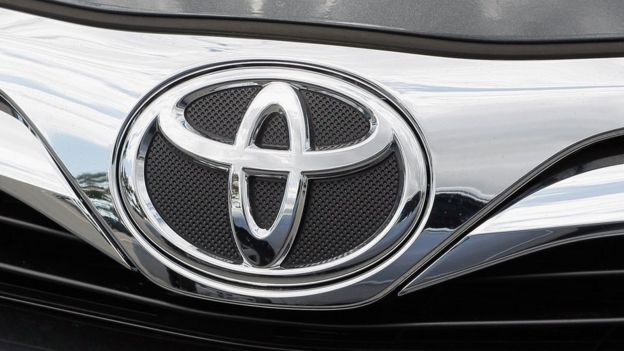 In the face of slowing global growth, the carmaker has been trying to cut costs and improve productivity at its factories. It has also faced a string of recalls in recent months.
Earlier this week, the firm announced a recall of 320,000 trucks and SUVs over problems with airbags, saying they could inflate without a collision.
In November last year, it recalled 1.6 million vehicles equipped with faulty airbags. In October, it recalled 6.5 million vehicles over a faulty window switch.
The Japanese carmaker has recalled about 15 million vehicles fitted with the bags since 2013.
On Friday, it also announced a share buyback of about 150bn yen worth of outstanding shares.
Despite the recall worries, Toyota won back the crown of the world's largest carmaker by sales in the first nine months 2015 from Germany's Volkswagen.
From: BBC News